A Coming of Age For Women
Calling women who are interested in looking back with compassion and forward with curiosity at their passage through the various ages and stages of womanhood.
Our intention is to help each other deepen understanding, shed some light on the mystery of it all and as a result, expand our confidence as mothers, mentors, aunts, grandmothers, godmothers, who in one way or another are guiding younger women in our lives. We believe that our society is longing for adults who are able to steward the process of transition into adulthood for our children.
WHAT IS THIS?
This circle of up to 20 women, will meet for three days.
The framework is set in the context of key stages of life. We will travel from birth and early childhood, to adolescence and the dawnings of our sexual natures; relationship in all its shapes and forms – marriage, singlehood, divorce; being a woman in the world, working with power, choice, money; motherhood and wild nature, our spirituality; menopause, ageing, death and dying.
Much of this process is given life by the art and craft of storytelling….sharing our own stories in pairs, in smaller groups and in dialogue in the large circle. We will write, we will draw, we will sing and we will be silent together. Perhaps we will dance too. We will create simple rituals to honour endings and beginnings where appropriate and as the impulse arises.
Some questions that you might be pondering:
Are you wondering how you got to be all "grown up?'
Or perhaps you don't feel grown-up at all!
What lessons do you carry forward from you childhood?
Did you feel guided and supported through your adolescence?
What happened when you started menstruating?
How did you learn about relationships; who were your models?
How did you grow into your sexuality?
What and How did you learn about choice
What do you understand about motherhood and mother nature.?
What have you understood about ageing from your elders?
Have you had elders to guide you?
Do you feel equipped to launch our daughters and sons into the world?
WHAT IS THE WELCOME TO ADULTHOOD WE WOULD WISH FOR THE YOUNG WOMEN OF OUR TIME?
It is in our hands to open the possiblities for a transition that is real and grounded in a community of women - one that honours the complexity of this time with all its excitement and fear.
Before we can hold that crucial space for these young women, we too need to examine our own longing for the acknowledgement of our passage.
This 3 day process will give each of us the opportunity to reflect on our own transitions and begin to develop and witness our own capacity for creating simple rituals and ceremonies that support beginnings and endings.
WHO IS THIS FOR?
All adult women who are 20-something to 80-something are welcome and are encouraged to attend – daughters, mothers, aunts, grandmothers, single women, married women, women in same sex relationships – ALL WOMEN!
You do not have to be a parent to be a part of this circle. As women, we all contribute to the crucible in which our daughters, grand-daughters, nieces, and god-daughters grow up.
ABOUT THE FACILITATOR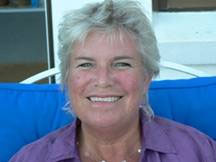 Judy Bekker has been engaged with a range of rites of passage work for over 20 years. She has been guide to numerous daughters who have called their circles of elders to help them mark their entry to womanhood and adulthood. She has assisted many older women with the creation of simple ceremonies and rituals to facilitate particular thresholds or closures in their lives. She brought the 11 day Vision Quest process to South Africa in 1993 and continues to take people solo fasting in the wilderness.
She is a director of Renaissance Business Associates and facilitates learning in corporate, non profit organizations and the informal sector. Her areas of expertise are relationship – conflict and reconciliation, leadership, communication, diversity and facilitation skills, She is currently working on a book about rites of passage for young women. Judy lives in Cape Town, with her partner and has two daughters.
For more about Judy, click here